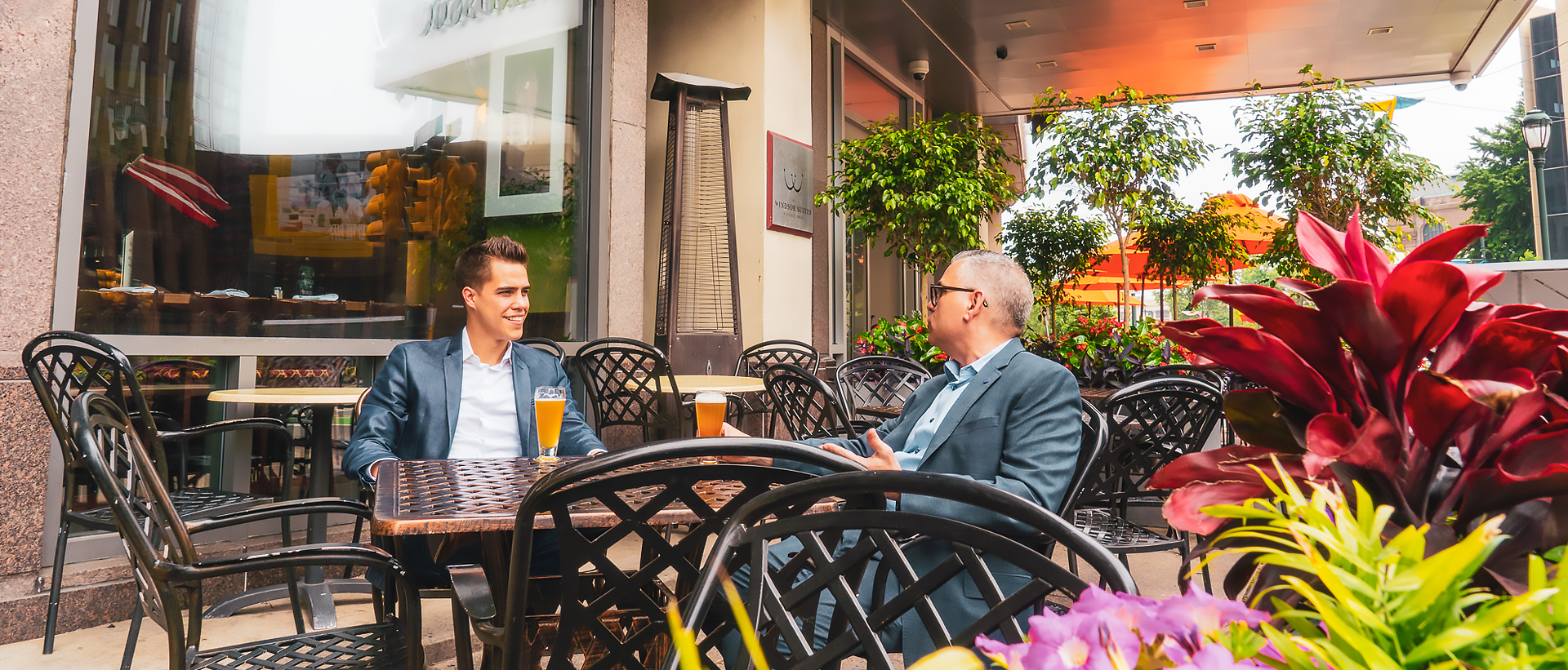 Embrace the spirit
of discovery in Philadelphia
An independent all-suite lifestyle hotel in the heart of Center City.
Blending modern comfort & the city's historic roots of innovation, The Windsor Suites embodies the vibrant energy of Philadelphia the moment you arrive. We're conveniently located on the iconic Benjamin Franklin Parkway, home to the world-famous arts and cultural sites. Intersecting the downtown business district, travelers will experience an urban lifestyle from spacious suites with skyline views. Welcome to the perfect perch from which to discover the City of Brotherly Love.
Book Direct Benefits
It's always best to book direct
*Subject to availability
Save 10% off our Public Rates
Complimentary Upgrade*

Personalized Preferences*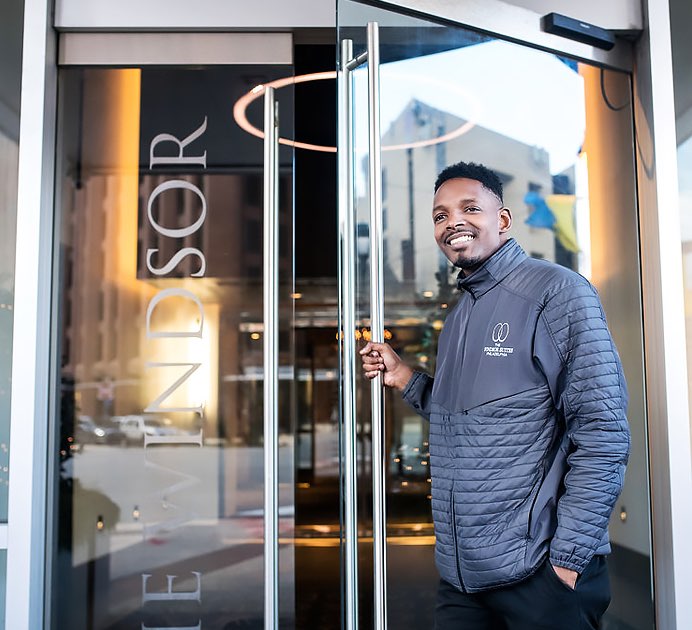 "When you're good to others,
you're best to yourself."
- Benjamin Franklin
Give and Treat
Includes local chocolates, sparkling wine, and a donation to the PHL Hospitality Workers Relief Fund!
Awesome Stay!

Despite all the stuff going on with COVID-19, it was the best hotel to be in. Tim at the reception desk was awesome, friendly, helpful and efficient. The room was spacious, big, well equipped and the bed super comfy. Exactly what you need in stressful times. We Will most definitely stay at the Windsor Suites should we have the opportunity.

- March 29, 2020

My stay at Windsor Suites

For a quick getaway, we chose The Windsor Suites mainly for the large balcony that overlooks The Parkway. Our stay was fabulous! Staff members are extremely helpful and professional. We rented the 1 bedroom which is HUGE and very well appointed with all the comforts of home. Definitely stay for the large space and balcony but appreciate your stay because the staff that makes you feel like you are home.

- June 7, 2020

Always amazing!!!

For the past year the Windsor Suites has been my home away from home. The suites are great and having a real kitchen is a bonus, especially if you are staying in the city for more than 2 nights. And now during the shut down with only takeout and delivery available having a kitchen to be able reheat food is an great amenity that many pricier hotels don't offer. But as much as I love the hotel itself, what really sets the Windsor Suites apart from almost every other hotel I've stayed in over the years is the staff. All of them are so genuinely friendly and helpful. They really go out of their way to make me feel welcome and at home. If I could live here full time I would. I'm always sad to go home at checkout. If you are looking for a great, centrally located hotel, close to everything, but still away from the crowds, with spacious accommodations and wonderful people, stay at the Windsor Suites! And spring for a balcony room!! The view is so lovely at night.

- May 4, 2020
Suites
Modern, spacious suites.
Indulge in contemporary comfort when you book one of our spacious suites featuring at least 450 square feet of living and dining space, full kitchens, and city views.
view rooms
On-Site Dining
Two unique onsite restaurants
We proudly feature Con Murphy's, a cozy, intimate pub serving traditional Irish cuisine, and Asia on the Parkway, which blends traditional Chinese specialties and exotic foods influenced by Thailand, Singapore, and Vietnam.
Dine in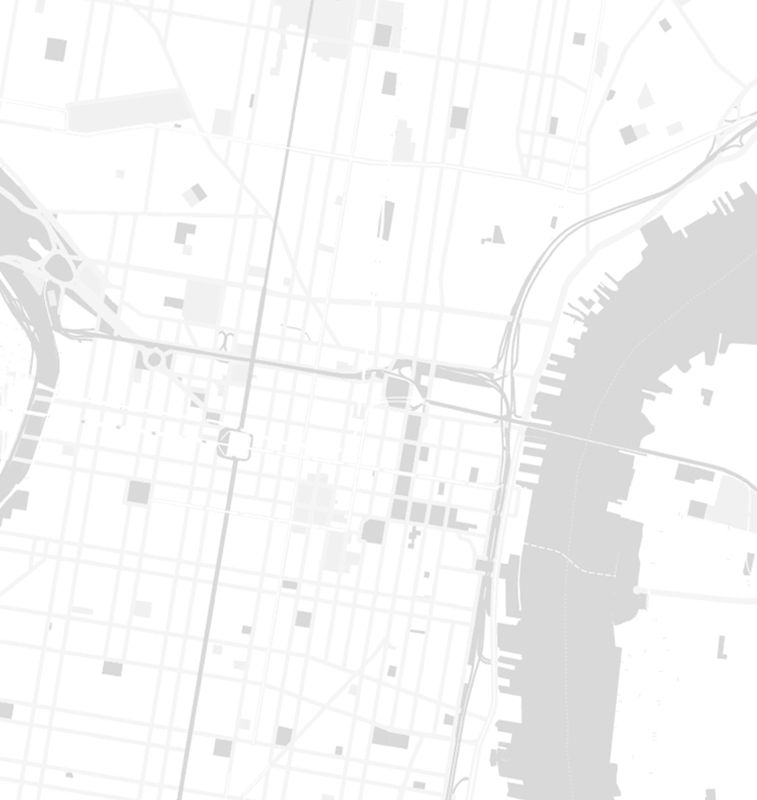 Pennsylvania Convention Center
Pennsylvania Convention Center - https://www.paconvention.com/
1101 Arch St, Philadelphia, PA 19107
(215) 418-4700
Distance from property
10 Minutes walking

8 Minutes biking

6 Minutes driving
Description of attraction optional
Franklin Institute - https://www.fi.edu/
222 N 20th St, Philadelphia, PA 19103
(215) 448-1200
Distance from property
7 Minutes walking

3 Minutes biking

3 Minutes driving
Description of attraction optional
Philadelphia Museum of Art
Philadelphia Museum of Art - https://philamuseum.org/
2600 Benjamin Franklin Pkwy, Philadelphia, PA 19130
(215) 763-8100
Distance from property
25 Minutes walking

10 Minutes biking

5 Minutes driving
Description of attraction optional