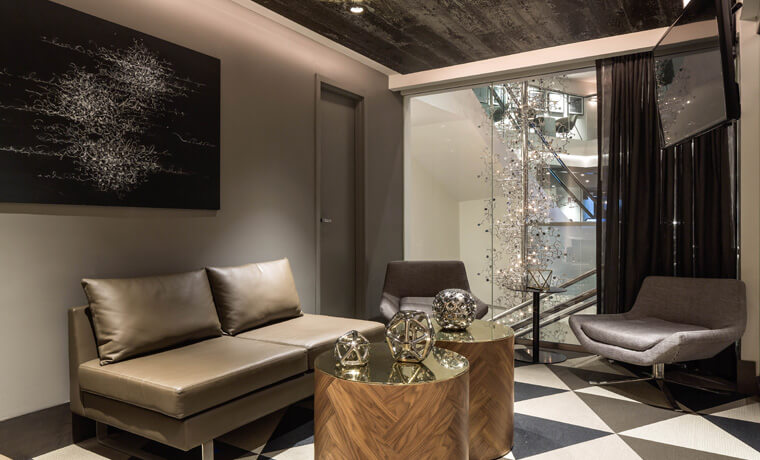 Health & Safety
Clean & Safe, Together
The safety, health, and well-being of our guests and colleagues remains our top priority at The Windsor Suites. In this spirit, we've taken time to re-imagine the experience within our hotel to maintain the highest possible health and safety standards. Though this paves the way for a different kind of hotel stay, hospitality remains at the heart of what we do. We look forward to welcoming you to our hotels and maintaining a clean and safe travel experience together with you.
Hand Hygiene & Masks
We are happy to provide masks to guests should they need one.
Hand sanitizer stations are readily available in all public areas.

Cleaning & Sanitation
We clean and disinfect all high-touch areas and public spaces multiple times daily using our Electrostatic Disinfecting Gun.
After each guest checkout, rooms are thoroughly cleaned using industrial grade disinfectant. Our team cleans all high-touch areas—door handles, light switches, TV remotes, thermostats and nightstands—as well as bathrooms with added vigilance.
Stayover housekeeping service is now available upon request only. If you wish to receive housekeeping service for stays of 3 nights or more, please notify our Guest Services team upon arrival, or 24 hours prior to your desired service.

Social Distancing
Guests are requested to practice physical distancing by standing at least six feet away from other groups at all times.
Our colleagues practice physical distancing by standing at least six feet away from guests and other employees.
Amenities
Our on-site restaurants and bars have revised their hours and menus.

Click here to learn more

.

Our rooftop Pool and Sky Deck is open daily from 9am-8pm, featuring breathtaking city views and our custom fire pit.
We have a streamlined and safe process for receiving food and grocery deliveries at the hotel.
We offer a curated list of local restaurants with to-go or delivery options.
Our valet team will offer to sanitize all interior touch points of your vehicle prior to returning safely to your care.
Those that are unable to have others handle your vehicle as a result of specific medical conditions may reach out to our valet team prior to your stay by contacting

isinko@spplus.com

or

ashyte@spplus.com.

Service at a Distance
Our colleagues are trained to deliver contact-less service, including touch-less check-in, check-out and ongoing help as needed.
To minimize in-room contact, our team will not enter a guest room if a guest is present except under emergency circumstances.
The experience of our guests remains our focus. Our Guest Experience teams are here for you—24 hours a day.
Building Access
The Windsor Suites is locked overnight (9pm-6:30am) with access limited to guests with current reservations.